Summer Term Connect and Reflect Videos
The GenR8 teams have been busy preparing further Connect and Reflect videos for primary  schools this term. Our Connect videos focus on 'Life Lessons' and are accompanied with activity ideas for use in the classroom. Our Reflect videos are an opportunity for children to stop, think and reflect on various life experiences.
Connect videos this term:
Making wise choices:- Thinking about what foundations in life we choose to build on and how we distinguish between 'wise' and 'foolish' choices. Finding the easy way is not always the best way. Based on the parable of the wise and foolish builders.
 Asking for Help:- We all need help sometimes and it is good to ask for help when needed.   The video tells the bible story of a centurion who asked Jesus for help to heal his servant and he had faith to believe that Jesus could do this without going to see his servant.  Jesus commended the man for his faith, we can have confidence in a God who loves us and knows what we need.
 A time to…:-  How do we feel when bad things happen in life? what emotions arise in us? the video looks at two bible passages one from the Old Testament 'a time and season for all things', and the calming of the storm in the New Testament, where we reflect on God being able to bring peace and calm to the storms we face.
 Starting Small:- Little things can have a big impact, this video looks at the parable of the mustard seed and the yeast. God's kingdom grows through the small things we think, say, and do. Jesus' life itself is an example of this.
 Letting Go:- Unforgiveness is not good for us or others.  Forgiveness is not easy, but God can help us to forgive others.
Reflect Videos this term: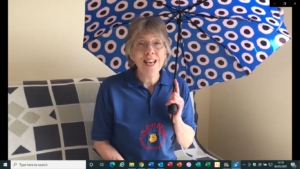 Opportunity Keys:- a chance to reflect on life's challenges and
opportunities.
Under my Umbrella:- reflecting on being protected and giving us shelter and remembering to say, 'Thank You'!
Jumping for Joy:- A reflection on what brings us joy in life.
Two more videos will follow looking at  how we are all unique and special and made that way by God and changes that will happen at the end of the school year and how important they are!
All videos can be found with these links:- GenR8 Connect and GenR8 Reflect
Recent feedback from a Head Teacher:
Can I say just how much I appreciate you doing these videos regularly…They have been a really fantastic resource – with just the right balance of story, themes, prayer, reflection, so relevant – just the right length and the themes are always very apt too. Please pass on my thanks to the team. And please don't stop! – From a very appreciative head!