Xcellr8 2021 on line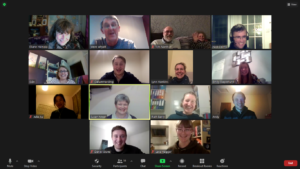 34 children are booked into our online Xcellr8 2021 weekend called Navig8. The weekend will focus on the Road to Emmaus story as we look at aspects of our journey with Jesus.  As well as our 4 main sessions:
what is our faith journey;
what guides our path;
what sustains us on our journey;
who travels with us on this journey.
We also have a fun and challenges session as well as our 'mega' XcellR8 quiz!
It's a scary leap into the relatively unknown for us the team this year, but we are hopeful that all will run smoothly and that the children who attend will have a fab time!
There are still a couple of spaces available for anyone who wants to join us!
For more information and a booking form – contact Eliane Hamaia via email elianehamaia@virginmedia.com